 Promomed Group received approval for a new antitumor drug for common cancers
Gemcitabine-Promomed used for the treatment of pancreatic cancer, non-small cell lung cancer, bladder and breast cancer, has received marketing authorization certificate and became the ninth drug in the oncology portfolio of the Promomed Group.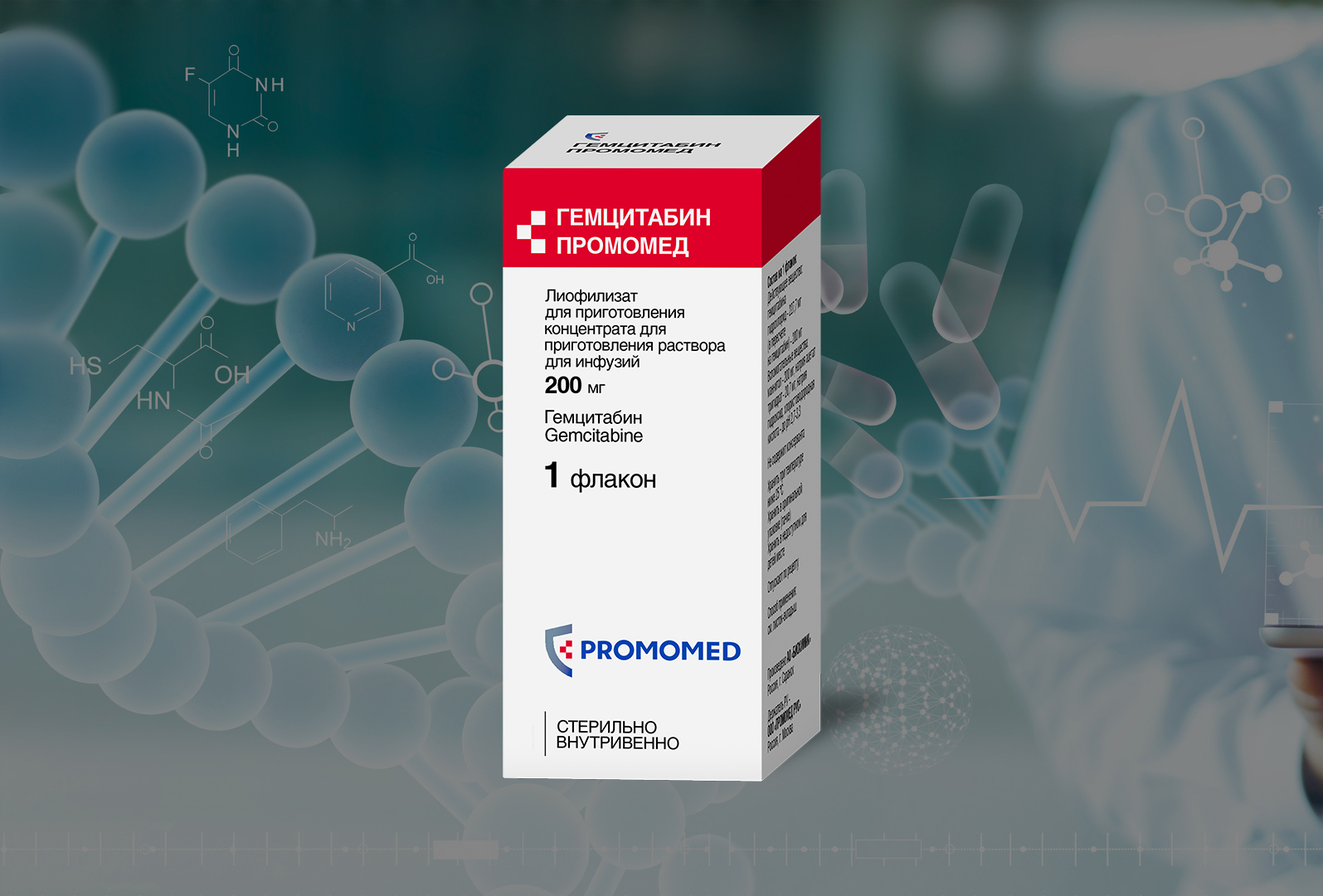 The drug is aimed at slowing down or stopping the growth of malignant cells. Gembicitabine is successive transformed into three metabolites in the body*, each of which facilitates the incorporation of the final product into DNA, which ultimately leads to blocking the tumor growth. The favorable safety profile of gemcitabine makes it possible to combine the drug with other cytostatics**, in some cases this significantly improves the results of treatment.
The formation of a portfolio of drug products for cancer treatment and their introduction to the market is an important strategic task for Promomed Group. The company is focused on solving global medical problems, significantly improving the quality and saving the lives of patients. When launching new drug products, including generics, Promomed Group is striving to offer patients effective, safe, high quality medicines.
Gemcitabine-Promomed will be available in the form of a lyophilizate for preparation of concentrate for infusion solution with a dosage of 200 to 1500 mg, which corresponds to standard treatment regimens.
Like most drug products produced by Promomed Group, this drug is included in the list of VED.
---
*Metabolite is a product of drug metabolism in the body.
**Cytostatic (cytostatic drug) is an antitumor drug that disrupts the growth, development and division of all cells in the body, including malignant cells, thereby initiating cell death.