 Promomed's oncological portfolio has been replenished with a new drug for the treatment of common forms of colorectal cancer
Irinotecan-Promomed, which has become the eighth antitumor drug in the company's portfolio, is used in the treatment of locally advanced or metastatic colon and rectal cancers.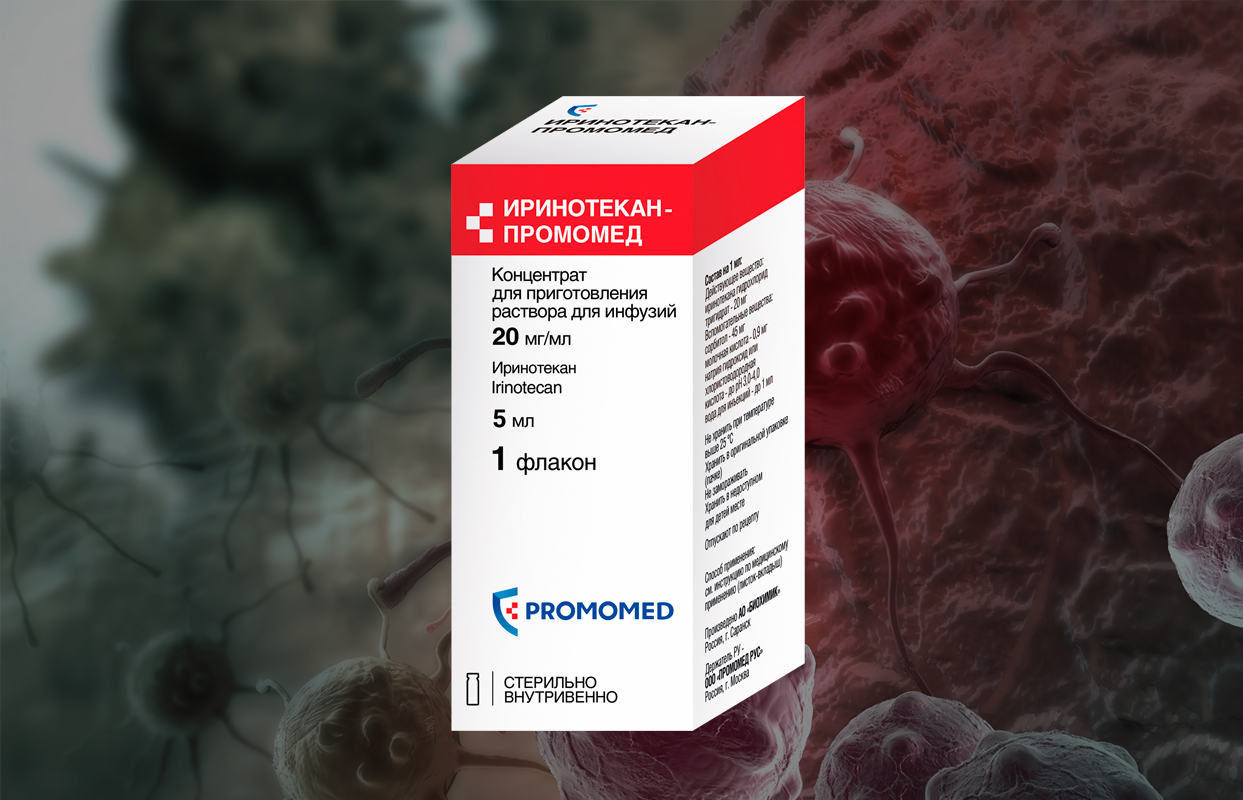 ⁠

This type of cancer is the most common among malignant tumors of the gastrointestinal tract and the third in the overall cancer structure. This disease is mostly found in patients older than 50 years.
Thanks to the use of new highly effective anticancer drugs, including Irinotecan, great success has been achieved in the treatment of colorectal cancer, as demonstrated by numerous clinical studies.
The drug's mechanism of action is based on the inhibition of the enzyme type I topoisomerase, which unwinds the DNA superspiral before cell division – first, the enzyme divides the DNA into parts, then, after straightening, they fuse again. The active substance of irinotecan binds to the topoisomerase+DNA complex, thus preventing the replication of the tumor cell. Such therapy is especially dangerous for an oncocyte* in the division preparation phase; therefore, the more such cells in the tumor, the better is the effect of therapy. In addition, irinotecan has immunosuppressive activity.
The formation of a portfolio of drug products for cancer treatment and their introduction to the market is an important strategic task for Promomed Group, as the company is focused on solving global medical problems, significantly improving the quality and saving the lives of patients.
Irinotecan-Promomed will be available in the form of a concentrate for infusion solution at a dosage of 200 to 1500 mg, which corresponds to standard treatment regimens.
Like most drug products produced by Promomed Group, this drug is included in the list of VED.
---
*Oncocytes (tumor cells) are defective cells of a multicellular organism found in benign and malignant tumors.