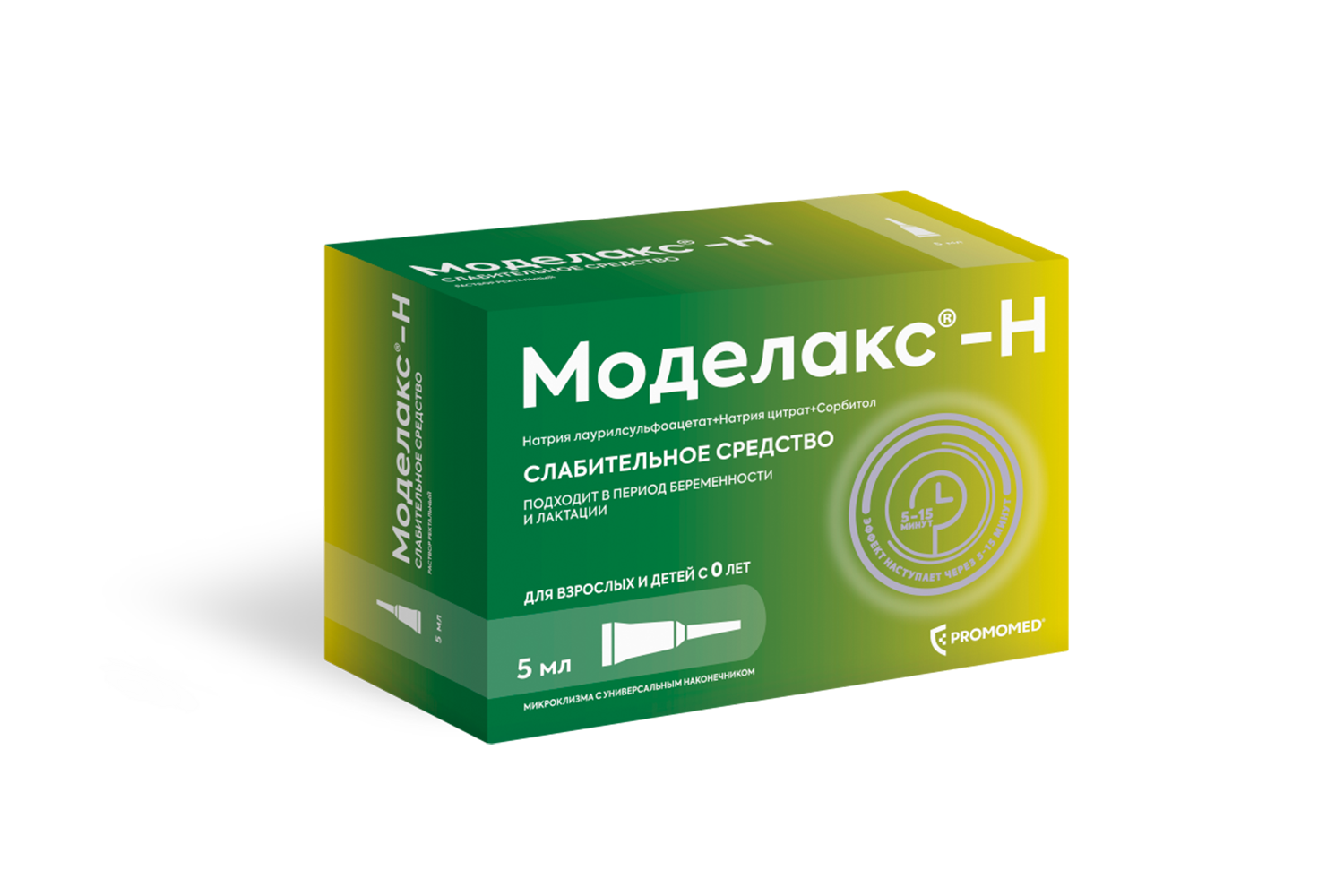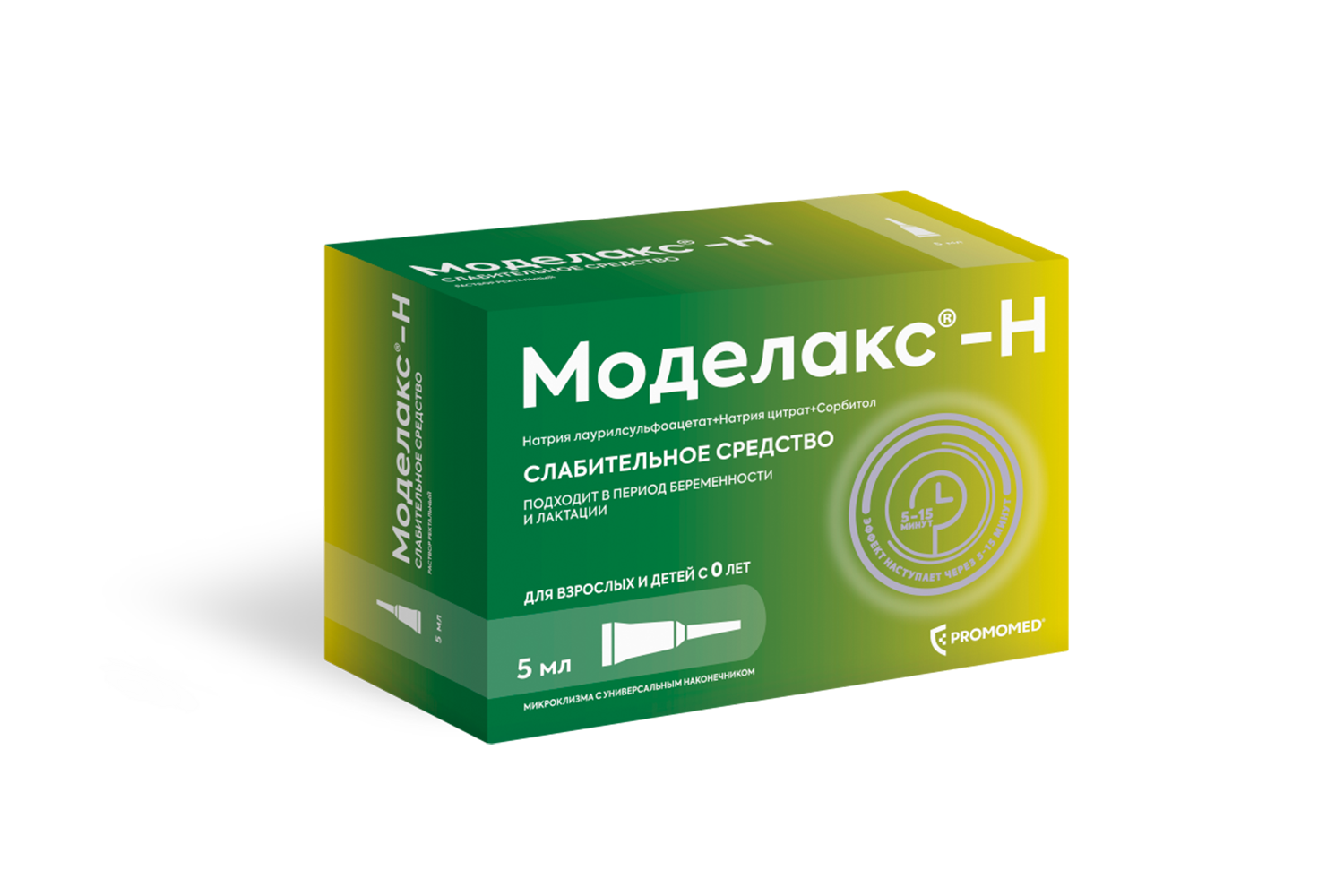 Modelax-N. At the right time, in a convenient place!
Name
Modelax-N
Dosage form
Rectal solution
Active agent
Sodium citrate dihydrate – 102.6 mg
(equivalent to sodium citrate) – 90.0 mg
Sodium lauryl sulfoacetate 70% – 12.9 mg
(equivalent to sodium lauryl sulfoacetate) – 9.0 mg
Sorbitol – 625.0 mg
A laxative for adults and children, with a high safety profile that works at the right time, in a convenient place.
A combination of active components in Modelax-N provides the effect predictably, after 5-15 minutes:
acts gently and does not build up tolerance;

is not absorbed in the body and has no effect on the digestive system;

available in a convenient and hygienic format of disposable microclysm with a flexible tip;

convenient and safe for pregnant and nursing women, and babies from birth.
Predictable effect at the right time, in a convenient place!
How to use:
Turn and break off the seal on the tube tip.
Slightly press on the tube to lubricate the enema tip with a drop of the drug - this will facilitate the administration process.
Insert the enema tip into the rectum; up to half the length of the tip for children under 3 years old, for the entire length for adults and children 3+ years old.
Compress the tube and squeeze the entire contents.
While still slightly squeezing the tube, remove the tip.
Indications:
as a laxative for stool retention for two or more days;

non-adherence to diet. In case of habitual stool retention and constipation it is important to clean the intestines regularly;

after taking antibiotics and other drugs – for detoxification and renewal of intestinal microflora;

after childbirth and operations – the movement of intestine "revives" the body and awakens body defenses;

during breastfeeding – to evacuate toxins with feces and prevent passage into the milk;

in babies from birth – this is both cleansing and good mood of the baby;

in older people – with age, it is especially important to clean the intestines regularly, fewer toxins – slower aging, prevention of diseases, including cancer;

aging changes in women;

in bedridden patients – it is convenient, since intestinal emptying occurs predictably;

irritable bowel syndrome and dysbiosis.