 Promomed Group patented methods for production and using Radamin® Viro
In collaboration with the Advanced Technology Promotion Center, Promomed Group received three patents at once granted under accelerated procedure for unique proprietary developments.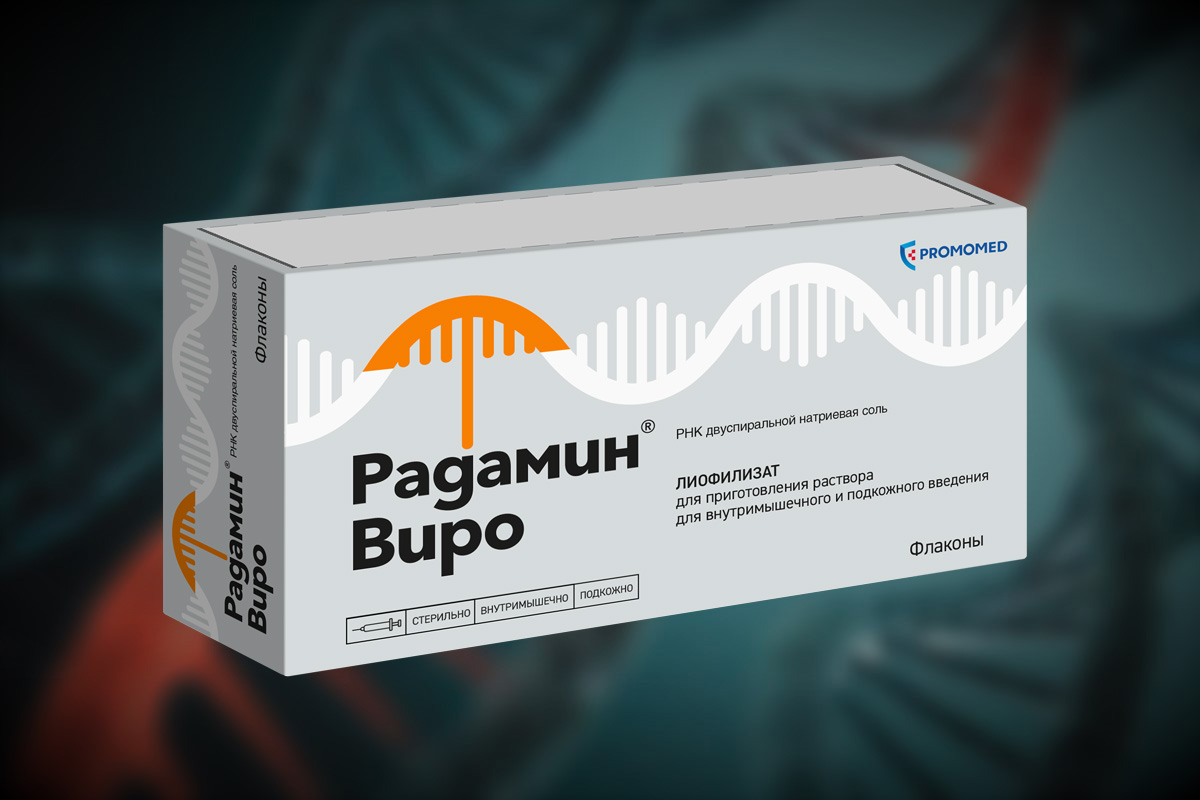 Promomed's Radamin® Viro is a unique drug of a kind due to its mechanism of action. The drug's active ingredient, RNA double stranded sodium salt, stimulates the production of all major types of interferons, triggering an adequate innate and adaptive immune response, which provides the rapid onset of the therapeutic effect and the protection of the body from various viral and bacterial infections.
By expanding the area of research interest beyond chemical synthesis and turning to biotechnology, Promomed Group specialists not only succeeded in creation of their first biologic drug, but also to develop a unique technology for the production and purification of the product.
To patent its inventions, the Group used the program administrated by the Advanced Technology Promotion Center launched on the basis of Rospatent. Working with Rospatent, Promomed Group received not only assistance in the issues of comprehensive patenting of inventions, but also the opportunity to obtain titles of protection for their inventions in the Fast Track mode.
«This collaboration resulted in receiving three Russian pharmaceutical patents at once. They provide legal protection for an RNA-based antiviral drug for the prevention and treatment of coronavirus infection and methods for producing its components. The drug is completely domestic. Its innovativeness consists in a rapid immune response, which starts within 2-6 hours after administration and provides a natural protective reaction of the body,» said Yury Zubov, head of Rospatent.
The support program implemented by the Assistance Center is fully based on the current legislation and does not infringe the protected rights of other patent holders, including foreign ones.
«The support provided by the Assistance Center is the very long-awaited tool from Rospatent, which was necessary for pharmaceutical manufacturers to protect innovative solutions and work comfortably on the Russian market. Now, when we have already received three patents for our biologic drug Radamin® Viro in a short time thanks to the Fast Track, I can say with confidence that this algorithm works, it is effective and really allows you to quickly resolve issues of protecting the interests of developers,» said Petr Bely, the Head of the Promomed Group's Board of Directors.