 Chairman of the Board of Directors of PROMOMED GROUP Petr Bely awarded the Order of Pirogov
Russian President Vladimir Putin awarded the Order of Pirogov to the Chairman of the Board of Directors of Promomed Group Petr Bely. The order was awarded for merits in the field of drug production and is the highest assessment of the activities in the development of the newest antiviral drug Areplivir, which radically changed the course of the COVID-19 pandemic.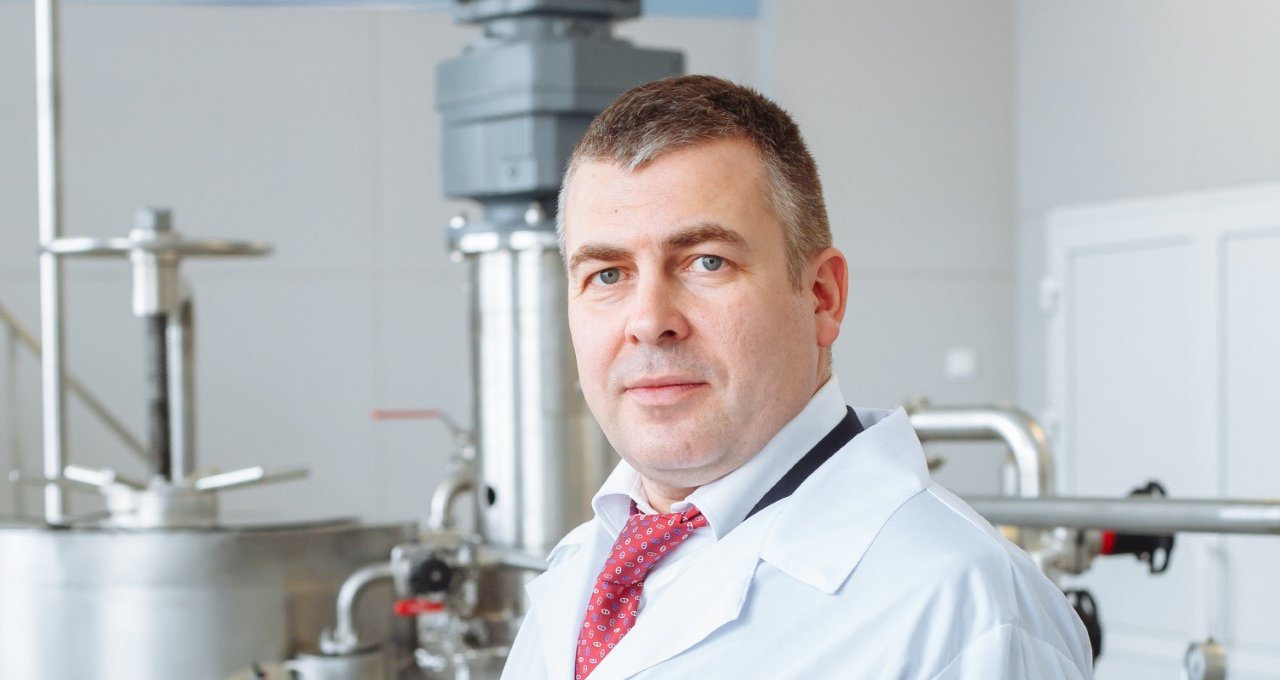 The development and production of Areplivir (INN: favipiravir) began at the Saransk pharmaceutical plant Biokhimik JSC, member of the PROMOMED GROUP, at the beginning of last year. The drug is a direct-acting drug against the SARS-CoV-2 virus. In the course of clinical studies conducted under the guidance of full members of the Russian Academy of Sciences in five medical institutions of Russia, it demonstrated high efficiency and safety, preventing progression of coronavirus infection to severe form.
At the beginning of July last year, hospitals began to use Areplivir. As early as in September, during the beginning of the second wave of pandemic, Promomed Group was the first company in Russia to receive final marketing authorization certificate for Areplivir and the became available in pharmacies. Almost immediately, the drug was included in the guidelines of the Russian Ministry of Health for the treatment of COVID-19, and by order of the Government of the Russian Federation dated October 21, 2020, it was included in the list of vital and essential medicines.
Since its creation, Areplivir without exaggeration saved hundreds of thousands of lives and continues to be one of the most effective means of treating coronavirus infection. The drug was included in the Moscow program of free drug provision for patients with COVID-19. The most important stage in the fight against the epidemic was the PROMOMED charity program «Areplivir for doctors», which provides for the creation of stocks of this drug in regional medical centers for free treatment of doctors working in the «red zone». During the campaign in Moscow, Leningrad, Samara, Saratov, Sverdlovsk, Novosibirsk, Kirov, Tula and Voronezh regions, the Republics of Mordovia and Dagestan, Perm Krai and other regions, Promomed Group donated over 16 thousand packages of the drug to medical workers.
The Order of Pirogov is a state award of the Russian Federation. It was established in June 2020 by the Decree of the President of the Russian Federation «On the establishment of the Order of Pirogov and the Medal of Luka Crimean». The Order is awarded to citizens of Russia for dedication in providing medical care in emergency situations, epidemics, military operations, as well as for merits in the field of practical medical activity and highly effective organization of work on the diagnosis, prevention and treatment of especially dangerous diseases, for contribution to strengthening public health, prevention of the occurrence and development of infectious and non-communicable diseases. The motto of the Pirogov Order is «Mercy, Duty, Selflessness».