 Promomed is a new legendary brand according to consumers
Promomed Group became the winner in the contest «50 legendary brands of our country» in the «New Legends» nomination.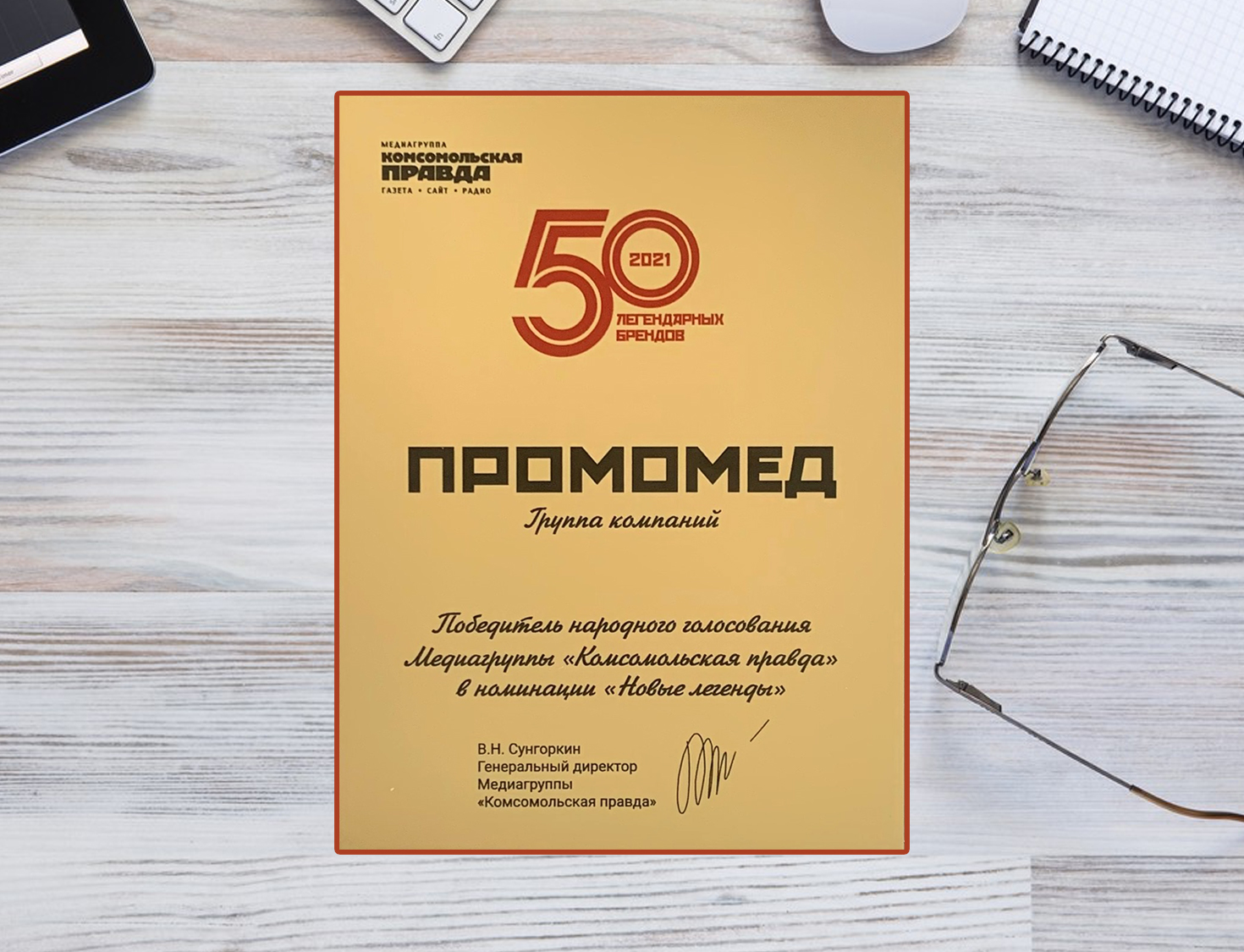 The national project launched on the initiative of the Publishing House «Komsomolskaya Pravda» ended with the award ceremony. The audience of KP.RU website, which amounted to about six million people this year, had been voting for several months for the contest participants, whose list had been previously formed by readers from more than two thousand candidates being the most famous companies and brands.
«Indeed, over the past few years, the company has not only strengthened awareness and recognition, but also won the gratitude and respect of a huge audience – our patients and their families. Promomed's drugs have saved tens of thousands of lives for a period of the pandemic and continue to solve the most serious challenges of medicine. With our help, doctors defeat neurological, endocrinological, oncological and infectious diseases. This award motivates our entire team to continue developing production and creating new life saving drugs,» said Maxim Smagin, CEO of Promomed Group.
The most important strategic direction in the activities of Promomed Group is the solution of significant medical problems, saving lives and significant improvements in the quality of life. For many years, the drugs produced by the company have been helping thousands of patients in the treatment of various diseases. More than 80 percent of these medicines are included in the list of vital and essential drugs (VED list).