 Where is the domestic pharmaceutical industry developing?
The St. Petersburg International Economic Forum has just ended, certainly it is a significant event for society and the country, which expands and strengthens business ties and determines further trends in the development of the economy, science, production.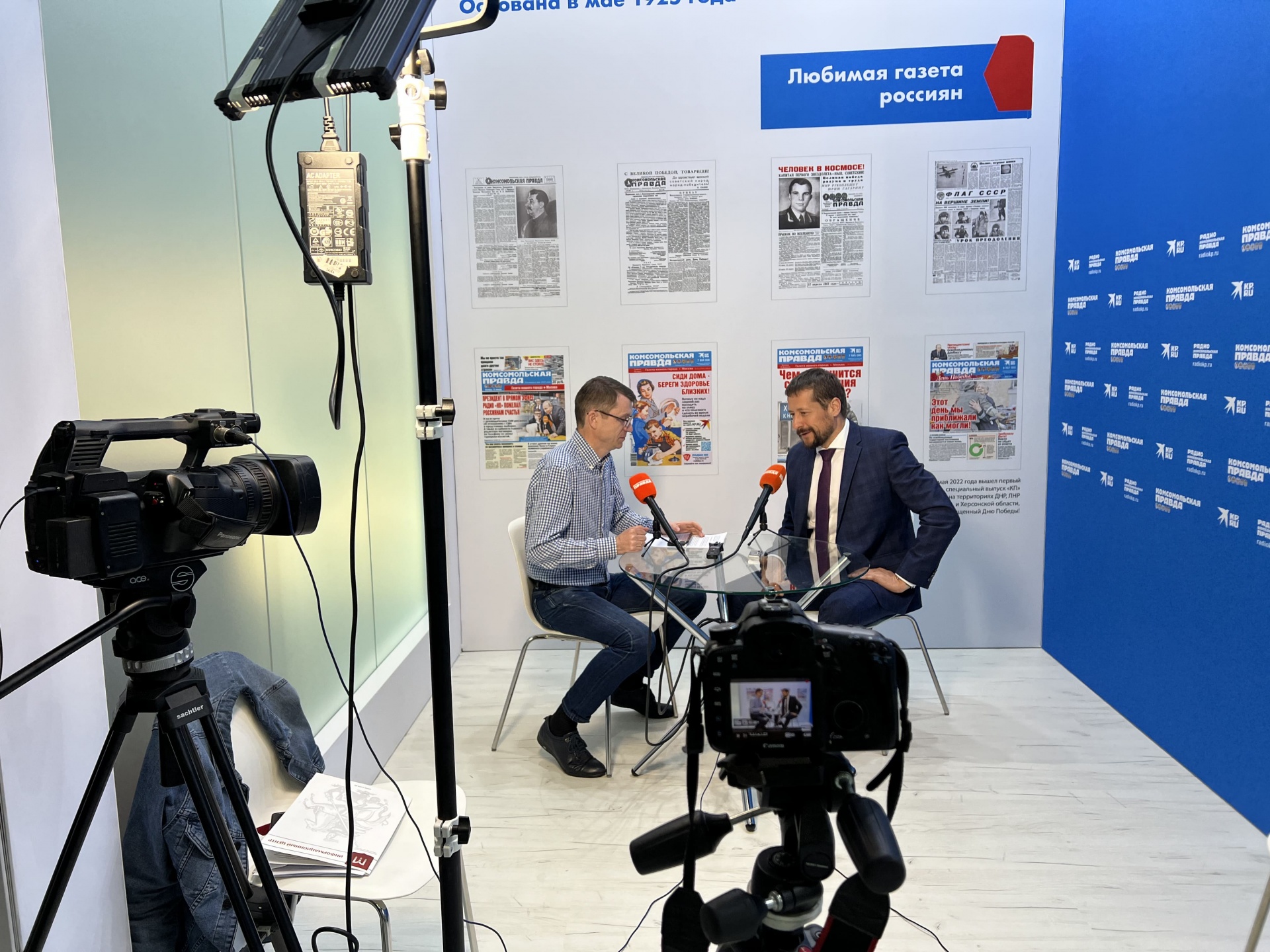 Dmitry Zemskov, Executive Director of the Biokhimik production site of Promomed Group, one of the forum participants, answered questions asked by the Komsomolskaya Pravda correspondent.
— Dmitry, please tell us about your production. The plant is not a new one, but it produces drugs that can freely compete in the foreign market, as we all know. Apparently, the production was properly modernized.
— The plant is certainly not new. It was built in 1959, that is, the company is over 60 years old. And all these 60 years the plant exists and develops. There was a period when the plant, being the leader of the once Soviet pharmaceutical industry, was going through a crisis. However, in this period of time (the end of the 1990s, the beginning of the 2000s), the crisis hit the entire pharmaceutical industry. Frankly speaking, in 2015, when the plant became part of Promomed Group, we got an old Soviet plant, with old buildings, with a destroyed infrastructure, worn-out equipment, with a reduced level of production culture. Over the past seven years, the Biokhimik plant has been modernized in all aspects, including production sites, workshops, staff, mastering the latest technologies.
In fact, we have built a new plant. This is now a completely different production site, but with a rich and glorious history. We have launched a line (it became the third one this year) for the production of solid dosage forms in the form of tablets and capsules. When we launched the first stage in 2015, it seemed like a breakthrough, but now it is a kind of routine. Every year we launch new workshops, put new drugs on stream and hire new employees.
— Your products are highly valued at the international level as effective and safe. How do you maintain expertise in the production of medicines?
— Expertise in the field of production means, first of all, professionalism. The professionalism of those people who work at the enterprise: technologists, engineers, developers. All this is achieved by deep market expertise. This is what we teach our people, this is an element of production culture. This is where we started – with operational efficiency and production culture. Lean production tools and cooperation with leading research centers help us a lot here. Realizing at some point that we labor market is not enough for us, we created our own department together with the Mordovia State University and began to train specialists there, managers for those technologies, for those products that we produce. This gave a very positive result.
— How do you manage to meet international quality standards?
— Quality for pharmaceutical industry is the cornerstone of its existence. Without quality, we cannot ensure the safety of the drug products we produce. Permanent improvement of the pharmaceutical quality system functioning at the plant is a guarantee that our medicines are safe and meet the requirements adopted for them in Russia. But we always set our bar a little higher. I do not want to say that our requirements are somehow very different from international ones – they are even more strict. Inside the company, we have a policy – we struggle for the quality of our products and our requirements for them are even higher than the regulations.
— Dmitry, you have already mentioned this, but I want to hear a more detailed story: do you rise personnel for your company, how do you look for specialists, how do you attract people to the plant?
— Yes, we are raising our specialists. This process is continuous. After we opened the department with the Mordovia State University, 20 students came to us in the first year. We trained them in the program of chemical engineering. We gave them scholarships and paid for their education. After some time, this practice was noticed by the state, and training became to be paid from the budget. That is, this fact can be regarded as a recognition that this profession is really important. Then we began to expand cooperation with other universities. For example, we have a joint project with the Mendeleev University of Chemical Technology and with Nizhny Novgorod. In addition, here, at the forum, we signed an agreement with the St. Petersburg State Chemical and Pharmaceutical University. This is not the limit. Thanks to our attention to higher education, we added high-quality, qualified specialists to our team.
In order to deepen this process, now we proceed towards the middle school. We are looking closely at pupils in grades 9-11, popularizing chemistry among them in order to further route the children through the university to our enterprise. I think it's interesting with us – that's how we attract employees. We set big ambitious tasks that young people like to solve so much. Every year we release dozens of new drugs; it is the result of the active functioning of a large development center. Young people have the opportunity to prove themselves in our enterprise to one degree or another. Of course, I could tell you about social packages and how we care about our people, that we are a socially responsible manufacturer. This is all true. We also have a screening program, a supplementary medical insurance program, and rehabilitation programs for our employees working in hazardous conditions. All this is available, but the most important thing is the interest that our activities arouse among young people. We are one of the most attractive employers in the region. People are willing to work at the plant. To do this, they must pass the competition procedure.
— Perhaps now it is difficult to communicate with foreign colleagues. Or are the links still remains?
— We have a large network of contacts with enterprises, for example, in Southeast Asia. Our contacts were not interrupted in any way. With colleagues from unfriendly countries, as it is now customary to say, we also maintain certain relations, but the activities that we conducted with them have been mostly reoriented to Russia. We find suppliers within the country, we start doing certain things ourselves. For example, we used to purchase film coatings from the UK. Now we make them ourselves. It can be said that restrictive measures to some extent have a positive effect on the development of domestic production, in particular, on the development of the Russian pharmaceutical industry. Every dark cloud has its silver lining.
Source: kp.ru