 Promomed's project «Pharma is love» united students of the largest universities in Russia
A series of interesting lectures on the development of the domestic pharmaceutical industry named «Pharma is love» was held at the Mordovia State University. The event organized by Promomed brought together students from the largest universities in Russia: specialized faculties of higher educational institutions from Moscow, St. Petersburg, Nizhny Novgorod and Penza joined the online broadcast.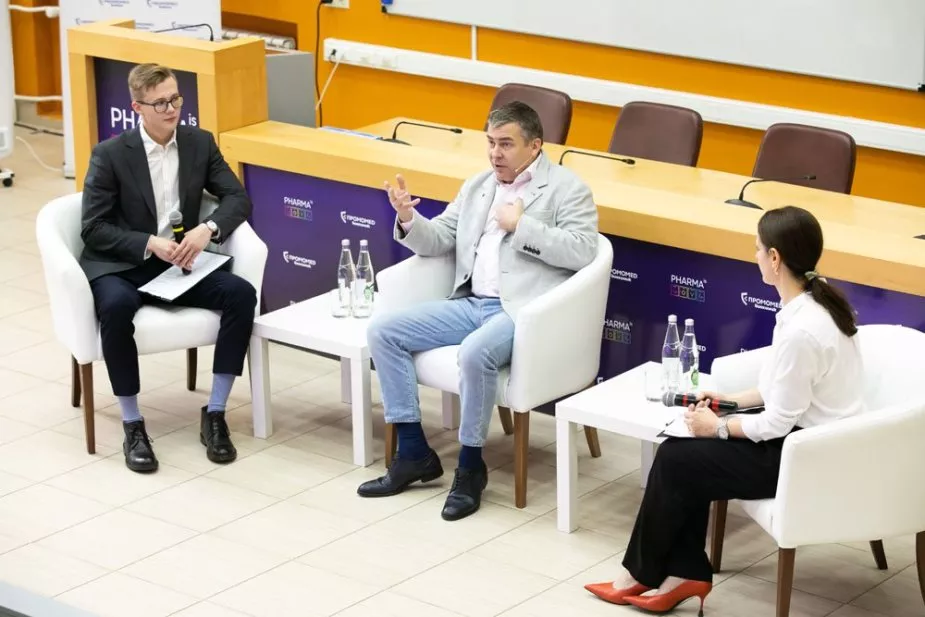 For the second year in a row, this event gathers student youth to remind them that doing science is very exciting. In addition, the event participants get acquainted with the prospects and opportunities that a career at the Biokhimik plant in Saransk opens up for them.
Like last year, the event was opened by Petr Bely, Chairman of the Board of Directors of Promomed Group. In an atmosphere of friendly conversation, he shared his professional experience with future specialists and answered students' questions.
«As one of the largest pharmaceutical companies in Russia, we are doing a lot to create a material base: new workshops, a giant research center,» Petr Bely spoke. «We are very lucky that the Mordovia State University is located next to the leading pharmaceutical enterprise of the country, the Biokhimik plant, with which we have a long history of cooperation. And most importantly – that yesterday's graduates begin to grow as professionals when they join our company.»
The program was continued with lectures by recognized experts of the pharmaceutical community. This year, the invited speakers were scientists from the Mendeleev Russian Chemical Technical University. Svetlana Gelperina, Doctor of Chemical Sciences and Professor of the Department of Chemistry and Technology of Biomedical Preparations told the students about nanopharmaceutics. Yulia Ermolenko, Candidate of Chemical Sciences, Associate Professor of the Department of Chemistry and Technology of Biomedical Preparations, made presentation on capillary electrophoresis.
In addition to the educational part for young specialists, an information center for students was available, where Biokhimik employees advised everyone on internships, apprenticeships and further employment at the plant.
It should be noted that Promomed Group and the Ogarev Mordovia State University have been strategic partners for many years in the implementation of joint educational programs, research activities, internships for students and advanced training of plant employees. The fruitful cooperation of the company and the university resulted in the foundation in 2018 of the Department of Chemistry and Technology of Physiologically Active Substances for which the Biokhimik plant became the training facility.
For reference
Promomed Group is one of the leaders of the Russian pharmaceutical industry, an active participant in the system of ensuring national pharmaceutical security. More than 250 types of drugs are produced here, 80 percent of them are included in the List of Vital and Essential Drugs. Several company's products are listed in the guidelines «Prevention, diagnosis and treatment of new coronavirus infection (COVID-19)» of the Russian Ministry of Health.
Source: rg.ru